High Quality Sweets Made With The Goodness Of Pure Ghee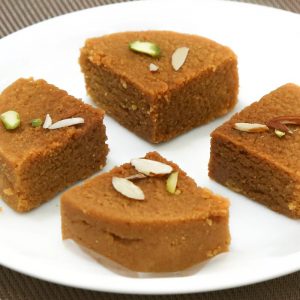 Ajmeer Cake, a special sweet made with rich and healthier items like Dates, Cashews etc.. Though it looks like mysore pak it has completely different taste. 
Made fresh for every order.
This sweets is made with the goodness of pure cow's milk and ghee.
Perfect sweet for every occasion.
No trans fat.
No artificial colour.
Note: The product may slightly differ in shape and texture compared to actual product images shown.